FROM THE PRINCIPAL'S DESK
It is a matter of great pride to be the Principal of an institution that aims to mould the character of each youngster into an – "Icon of tomorrow".
"If we teach today's students as we taught yesterday's, we rob them of tomorrow" says the great educationist John Dewey. Thus, keeping in mind the changing times, the changing technologies and the mindsets of the present youth; we at our institution aim to provide our students with the best teaching-learning atmosphere. Our faculty armed with their skill and prowess in their respective academic field is committed towards awakening the creativity of our youth – be it in the field of academics, sports or the cultural. The plethora of curricular and extra-curricular activities that we provide our students every year are in a continuous process towards providing our young minds with opportunities that "widen their horizons and inflame their intellect".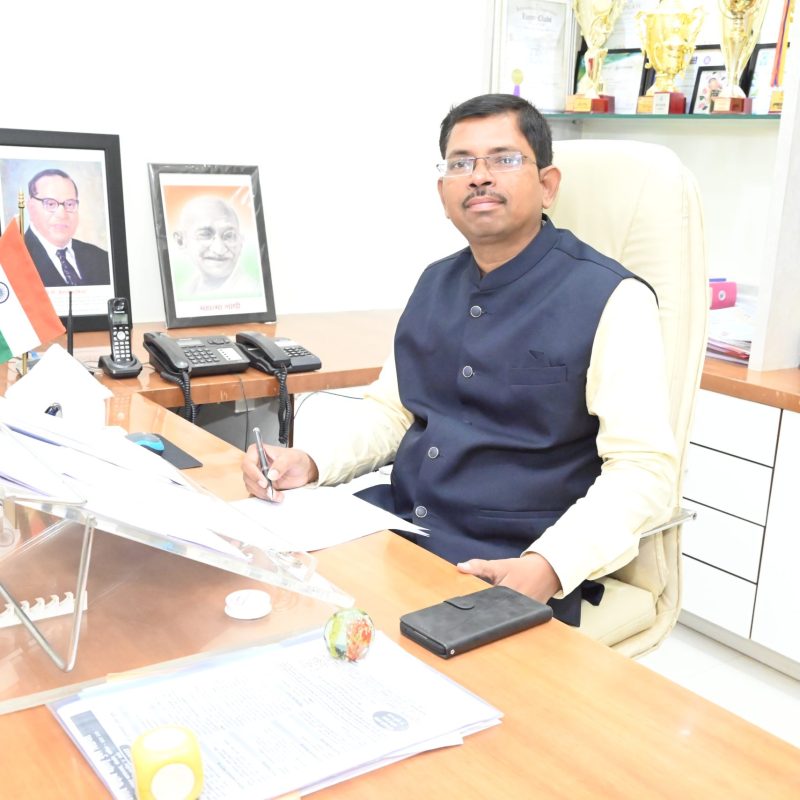 The vast array of intercollegiate and intra-collegiate activities – the Dalmia Lions Utsav, Dalmia Lions Khel Mahotsav, the Entrepreneurial League, etc. – kindles the joy and zest of our youth in creative expression and channelizes their energies in the right direction. The conferences organized 'for students by the students' – a unique experiment in experiential learning incite the research capabilities of the student community.
We believe in creating a collaborative teaching learning atmosphere that will mould our youth into confident, creative and socially sensitive individuals who are ever ready to respond to social causes and issues. The constant engagement of our students in community service, not only through NSS, DLLE and NCC but also through the Project undertaken at the tribal village – Osarvira, is highly commendable.
We together with the management, teachers and administrative staff have embarked upon a journey of creating an environment that nurtures the dreams and potential of every student helping him/her to blossom into an empowered and sensitive human being.
Prof. (Dr.) Digambar N. Ganjewar
Principal